Rock Star WordPress
Management Solution for
Small Business
20+ years of software development excellence, exceptional results, quality assurance and happy customers!
. Unmatched Technical Skills
. Expert Proven Process
. Guaranteed Results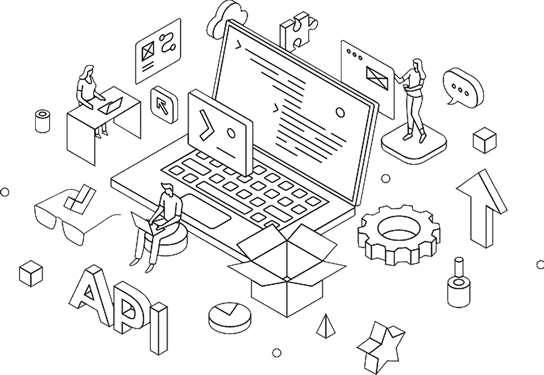 Expert WordPress Management
Integrated Team of WordPress Experts and 24/7 Uptime Support
With over 500 successful WordPress engagements, we are your key strategic partner during the entire process.
From project inception all the way to ongoing production support, our expert team of solution architects, designers, developers and QA testers provide unmatched depth and breadth of technical skills in WordPress design, development, integration and production support providing 100% pure software focused, 100% complete coverage.
Without question ACAP must be your number one choice for complex mobile, web and database projects. Not only was the project completed on time, the quality of work was far beyond our expectations. Well done ACAP!

How We Can Help You

Custom Theme
Creation & Modification
Each engagement is assigned a full stack expert team that is able to handle any frontend, backend or integration needs as well as custom plugins, software updates and themes. Advanced Ecommerce Solutions, Platforms, Marketplace, SAAS, Membership, Pay Wall solutions as well as complex line of business web applications, from design to production support, we can take care of it all.

Ongoing Site Management
We manage all of the ongoing WordPress core, plugins, theme updates, regression testing, deployment verifications, API integrations, and virtually anything that needs management within the solution.

Security Audits and Optimization
WordPress security audits, vulnerability review and removal, performance optimizations, web application firewalls are some of the solutions we may implement to ensure the WordPress applications we manage are performing well.
Performance review and optimization
Unbiased hosting environment review and optimization
Plug-in-customizations and custom plugins
eCommerce (WooCommerce, Shopify and more) Membership, paywall solutions
Single sign on (SSO) implementations, 100% pure software focus
Social (MemberPress, BuddyPress and more), LMS Solutions (LearnDash, Lifter, LearnPress, Moodle and more)
Our capabilities don't stop there!
Tell us about your unique situation and we will show you how we can help!
Testimonials
What Our Clients are Saying
We At Pendle House we needed a professional, well managed technology partner to help us build a sophisticated web based financial services platform. With ACAP we found the ideal development company and would certainly recommend them as partners on any long term project.

We've worked with 7 different development teams on 3 different applications and at the end of the day, ACAP has gained the support/development agreements for all three applications. ACAP has been the winner.

Our Clients
You're in Good Company

Contact us to see how ACAP can improve your bottom line!
Let's Talk