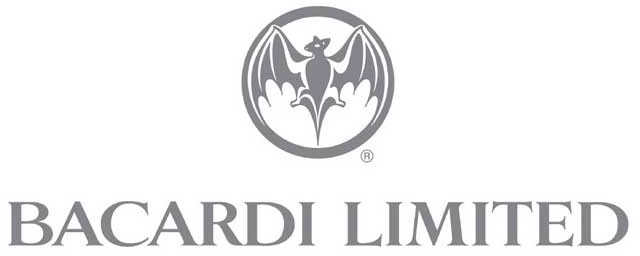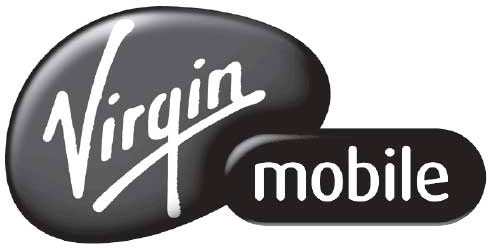 Over 400 Businesses Trust ACAP with Custom Software Solutions
ACAP creates and maintains efficient, precise custom software, server, desktop and web applications. Solutions are expertly engineered to actuate all the right moves, to maximize the business value of development and move your customers and your business forward — fast
94% Client Satisfaction, 90+ Staff, 100+ Projects Annually
Our portfolio and philosophies speak to the successes of our client engagements — as diverse in size and scope as the clients themselves — from world-class mega brands such as Bacardi, Mercedes and Virgin Mobile, to smaller niche and start-up ventures, all of whom trust ACAP's extensive experience and commitment to applying best practices in the business.
ACAP Extensive Solution Warranty
In addition to ACAP's industry leading 1 year Code Warranty, our development process provides high maturity and is based on many years of experience working in a multitude of business environments and with processes including scrum, iterative and agile. We offer a formal, repeatable process in which agility, cohesion and quality assurance are embedded.
Expert Technology Architecture
Architecture and design directly affect the return on software investments. Simplicity, elegance and robustness are the centerpieces of ACAP solutions that provide the framework for ongoing success and the foundation for system quality and agility. Through interactive sessions with key technical and business personnel, together with analysis of existing source code and lifecycle artifacts, we help clients pinpoint issues before they become costly problems that obstruct development efforts and business objectives.
Database, Integration, Web and Mobile
We employ the latest, most applicable CASE tools, platforms and frameworks, enabling us to custom-fit solutions quickly and efficiently. Our developers are highly experienced in Object Oriented Design and Programming as well as in Software Design Patterns. We deliver complete, cohesive, easily reusable solutions utilizing automated test platforms that make maintenance and regression testing as simple as possible.
24/7 Uptime Monitoring and Production Support
ACAP's dedicated application management teams provide 24/7 uptime monitoring, support and mission critical application management.
ACAP worked very closely with us to complete the project on time and on budget. They understood the technology we used and made a number of suggestions that enhanced the outcome of the project. If in the future another project allows us to contract out the work, ACAP will be on the top of the list.

Dennis Miller, VP of Development, Eagle Technology Management

Thank you for a job well done. We have been working with ACAP for over 3 years now and they have delivered consistent successful results, I highly recommend them.

Uri Avissar, CIO, ReadEasy

No other business works faster and more efficiently than ACAP.

Doug Downs, Information Systems Manager, City of Lauderhill

977music.com came to ACAP with an idea. ACAP took our idea and turned it into a reality. These guys know their stuff and will do whatever it takes to get the job done and do it right. I couldn't be happier.

Jeff Bachmeier, President, 977music.com

ACAP delivered exceptional level of communication, excellent service and end product.

Riyaad Seecharan, President, Ayumma, LLC

Without question ACAP must be your number one choice for complex mobile, web and database projects. Not only was the project completed on time, the quality of work was far beyond our expectations. Well done ACAP!

William Harvey, CIO, Executive Standard

ACAP designed and developed a transaction processing API for us using .NET technology. When the transaction component was run against a leading POS processing engine, it ran 60% faster. The software module was built in record time and with an impressive design that has required little or no modification.

Todd Giblette, VP of Business Development, Merchant Warehouse

We At Pendle House we needed a professional, well managed technology partner to help us build a sophisticated web based financial services platform. With ACAP we found the ideal development company and would certainly recommend them as partners on any long term project.

Michael Furey, CEO, Pendlehouse

We've worked with 7 different development teams on 3 different applications and at the end of the day, ACAP has gained the support/development agreements for all three applications. ACAP has been the winner.

Andy Hineman, Vice President, Adastra Metro Golf LLC
Advanced Web Applications
Custom Web & Intranet Applications
Enterprise Web Portals, CMS Solutions, E-Commerce Solutions
Multi-Site, Multi-Language, Clustered, Internationalized Global Enterprise Content Management Systems (CMS) Design and Implementation
Salesforce Development, NetSuite Development, Microsoft Dynamics CRM Development
Financial Software Development
Reporting, Billing & Meticulously Secure Financial Systems
Enterprise Software Development
Interactive Voice Response IVR Solutions
Point of Sale Solutions
Loyalty Systems
Business Application Integration
Business Intelligence (BI) Solutions
Reporting, Dashboard Solutions
Enterprise Software Development, .NET, Java, ASP.NET, PHP, Angular, Node
Server, Desktop Solutions
Application Management, Application Migration, Ongoing Application Support
Full Software Development Lifecycle (SDLC), Quality Assurance, QA Software Testing
Recent Work We've Completed for Our Clients