The Best Salesforce
Development Solution for
Small & Medium Sized Businesses
We provide you with 20+ years of software development expertise, exceptional results, and quality assurance.
. Unmatched Technical Skills
. Expert Proven Process
. Guaranteed Results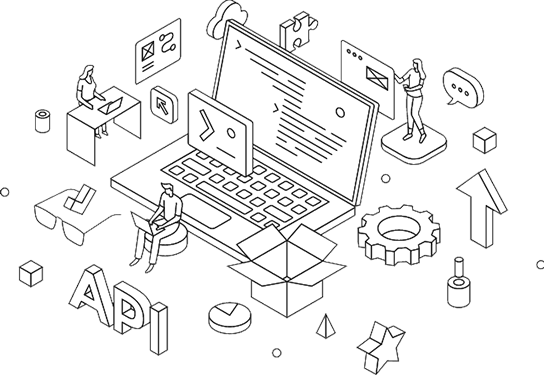 ACAP Salesforce Experts
Top Rated Salesforce Developers for You
With over 50 successful Salesforce development projects completed, we will be your key strategic partner during the entire process.
From project inception all the way to launch, our expert team of developers provides an unmatched depth and breadth of technical skills in Salesforce design, development, and support providing solutions to any problem you may have.
Without question ACAP must be your number one choice for complex Salesforce projects. Not only was the project completed on time, the quality of work was far beyond our expectations. Well done ACAP!

How We Can Help You

Workflow Solutions
We analyze your business processes and manage software solutions to achieve efficiency.

Custom Modules, Custom Salesforce Apps
We design, develop and deliver entirely new custom modules for unique business scenarios as well as management of custom apps.

Integration with Other Systems
We build automated integration solutions that orchestrate business activities across multiple software systems.
Performance review 
 and optimization
New Salesforce Solution Implementation
Certified Salesforce 
Administration
Salesforce Pardot Solutions
Single Sign On Implementation
Salesforce Migration, Legacy Data Migration
Our capabilities don't stop there!
Tell us about your unique situation and we will show you how we can help!
Testimonials
What Our Clients are Saying
We At Pendle House we needed a professional, well managed technology partner to help us build a sophisticated web based financial services platform. With ACAP we found the ideal development company and would certainly recommend them as partners on any long term project.

We've worked with 7 different development teams on 3 different applications and at the end of the day, ACAP has gained the support/development agreements for all three applications. ACAP has been the winner.

Our Clients
You're in Good Company

Let's Get Started!
Ready to start your Salesforce Project?