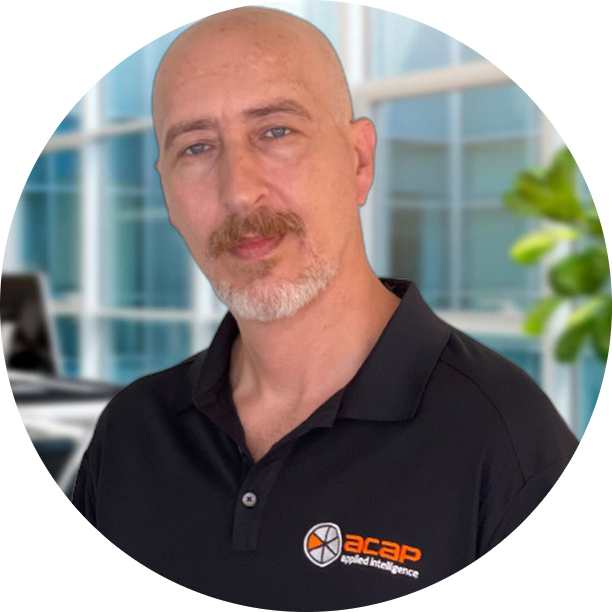 Beau D. Stafford
Engagement Manager
With 25 years of operations management expertise as a highly skilled and meticulous Engagement Manager Beau has been driving customer success with ACAP since 2007.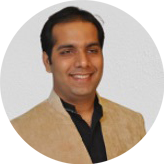 Nitin Chauhan
Delivery Director & Solutions Architect
Nitin joined ACAP in 2011 and is an Enterprise IT Architect with nearly 2 decades of leadership experience in designing clever and efficient business solutions for both private & public sector clients. Expert in cloud computing, information management, application architecture, development and virtualization, Nitin has demonstrated mastery in evaluating requirements for business application integration and service activation. Proven mentor with expertise in communicating across organizational levels and with cross-functional teams to drive shared vision and foster a culture of development excellence.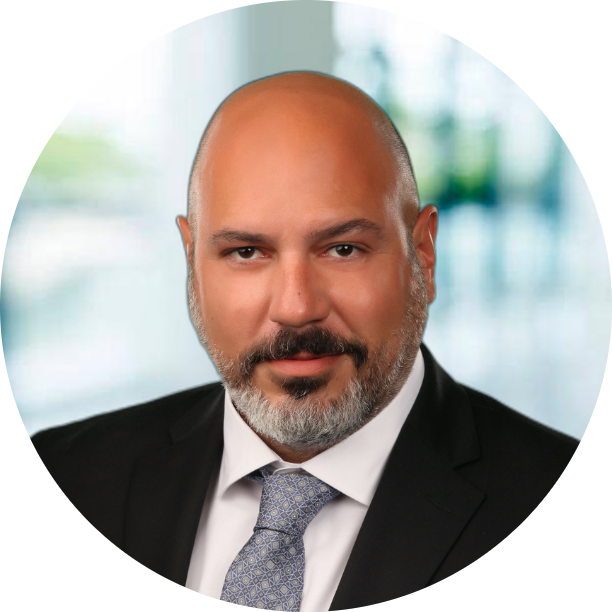 Burtay Arat
Founder & Solutions Architect
An avid computer programmer since the age of 10, prior to ACAP Burtay served as a Software Developer, Lead Developer, Consultant and Software Architect at notable companies such as Avanade, Rockwell FirstPoint Contact, First Tennessee Bank, Charles Schwab and Tech Mahindra.
ACAP worked very closely with us to complete the project on time and on budget. They understood the technology we used and made a number of suggestions that enhanced the outcome of the project. If in the future another project allows us to contract out the work, ACAP will be on the top of the list.

Dennis Miller, VP of Development, Eagle Technology Management

Thank you for a job well done. We have been working with ACAP for over 3 years now and they have delivered consistent successful results, I highly recommend them.

Uri Avissar, CIO, ReadEasy

No other business works faster and more efficiently than ACAP.

Doug Downs, Information Systems Manager, City of Lauderhill

977music.com came to ACAP with an idea. ACAP took our idea and turned it into a reality. These guys know their stuff and will do whatever it takes to get the job done and do it right. I couldn't be happier.

Jeff Bachmeier, President, 977music.com

ACAP delivered exceptional level of communication, excellent service and end product.

Riyaad Seecharan, President, Ayumma, LLC

Without question ACAP must be your number one choice for complex mobile, web and database projects. Not only was the project completed on time, the quality of work was far beyond our expectations. Well done ACAP!

William Harvey, CIO, Executive Standard

ACAP designed and developed a transaction processing API for us using .NET technology. When the transaction component was run against a leading POS processing engine, it ran 60% faster. The software module was built in record time and with an impressive design that has required little or no modification.

Todd Giblette, VP of Business Development, Merchant Warehouse

We At Pendle House we needed a professional, well managed technology partner to help us build a sophisticated web based financial services platform. With ACAP we found the ideal development company and would certainly recommend them as partners on any long term project.

Michael Furey, CEO, Pendlehouse

We've worked with 7 different development teams on 3 different applications and at the end of the day, ACAP has gained the support/development agreements for all three applications. ACAP has been the winner.

Andy Hineman, Vice President, Adastra Metro Golf LLC